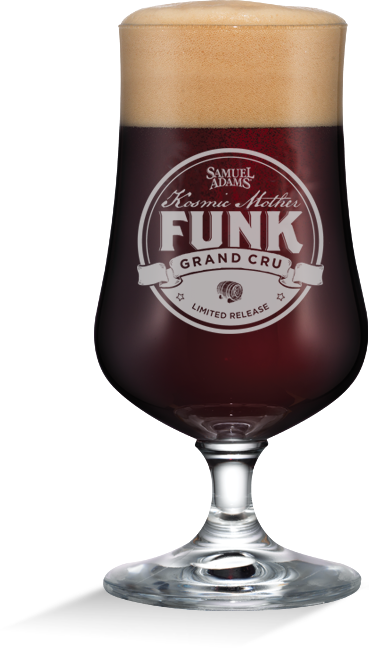 Just a short post. It seems Sam Adams has Kosmic Mother Funk Grand Cru going out soon. Very limited. Maybe just at company tastings. Right now the closest plans are in Chicago in late September and mid-November. Or Cleveland next week. Their final stop is going to be decided by online votes (read: ballot box stuffed with bits). Indy, Nashville (TN) and Tampa are in the running right now. Votes are due by Oct 15th.
They say
This one-of-a-kind Belgian ale is fermented with multiple microorganisms including Brettanomyces, Lactobacillus and other wild critters found in the environment of our 150-year old Boston brewery
The unique yeasts impart layers of spicy, fruity, & bright tart notes to the beer. Aged in our Hungarian oak tuns, the porous character of the wood allows air to slowly seep in during aging creating micro-oxidation that smoothes any harsh flavors
Grand Cru often denotes a vintage of the highest quality or 'the best of the best'. This release has been aging in our Barrel Room for just over a year.
Kosmic Mother Funk is the soul of our Barrel Room Collection, blended to varying degrees in each of our five Belgian brews creating a distinct & complex character
SO..... go to
https://www.samueladams.com/kmf
and vote for Indy. Thanks.
Bob.
You will be rewarded with karma points, fuzzy head points and more nonsense pictures.